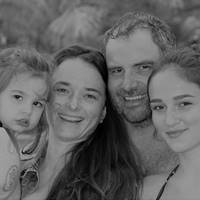 sabrina robine
Hello :)
We are Vincent and Sabrina, the happy owners of this beautiful guest house.
With our daughters Julie and Salome and our spaniel Lucky nou will welcome you with pleasure for one night or more hoping to share with you about the beauties of our region and many other topics.
We have just renovated a studio available for rent by the week or weekend. Ideal for a couple of 2 people, it will allow you to discover the region at your own pace.Do not hesitate to go to the "Rooms" section to discover it in photos.
Do not hesitate to contact us by phone or email for more information.

See you soon. :-)
Sabrina, Vincent, Julie, Salome, Lucky.

52 Rue De L'Église
76111 CRIQUEBEUF EN CAUX
FRANCE